W  H  A  T    A    D  R  E  A  M   
I recently spent a week at the beautiful Cocos Keeling Islands. They are the most amazing tropical palm tree filled islands located 2750km north west of Perth and part of Australia. If you haven't been there put it on your list!
Just imagine the most perfect island paradise – days spent snorkelling, sun baking, swimming and kayaking in the most beautiful crystal clear water. Pretty cool visiting a place where the coral trout was cheaper than a lettuce, meeting all the locals at the pub – with a few larrikins amongst them 🙂 and dodging the purple crabs on our scooter.
I have been overwhelmed a couple of times by the natural beauty of Australia and I certainly was here. Really nice going to a dreamy place and still feel at home.
So… I have put my Cocos Island inspiration on canvas – check out my new tropical originals.
NOW available to view in my gallery at 9 Smart Street Mandurah OR purchase online. Head to ORIGINALS on my website.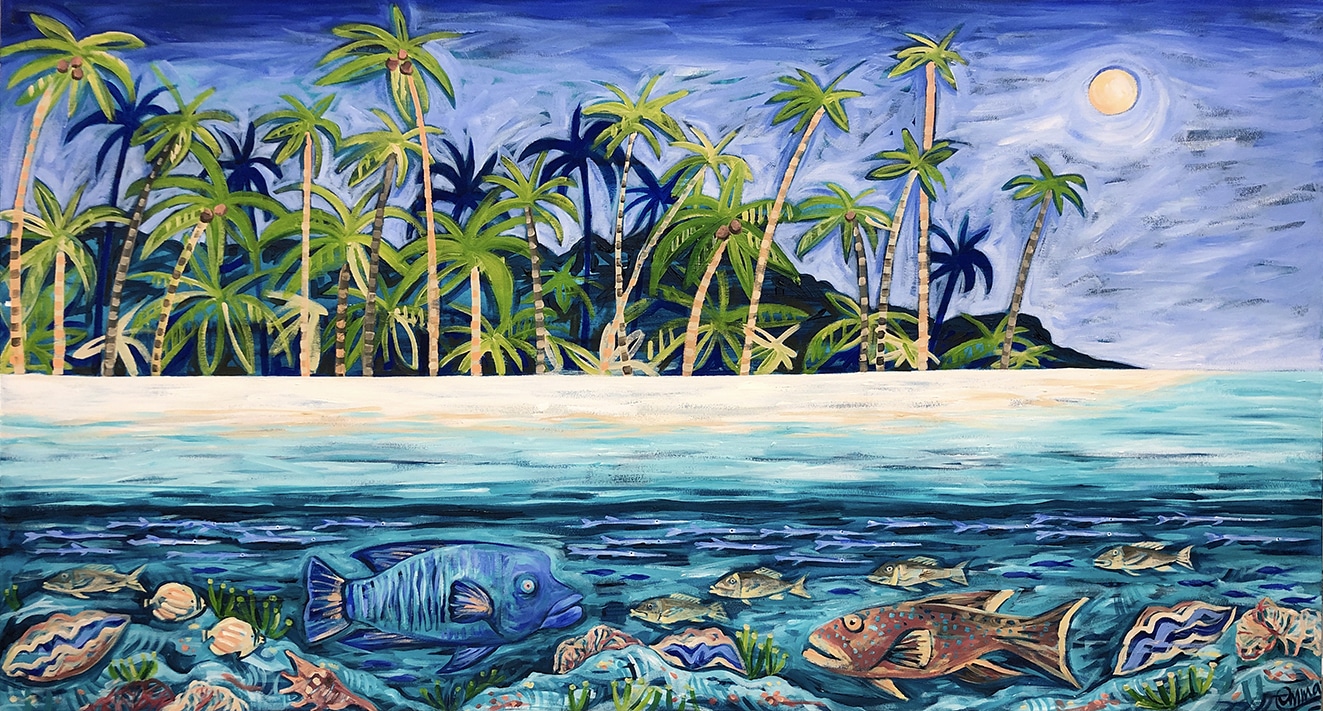 'Direction Island' acrylic on canvas 80 x 150cm SOLD

'Green Turtle' SOLD 'Colourful Canoes' and 'The Rip'
all acrylic on canvas 50 x 50cm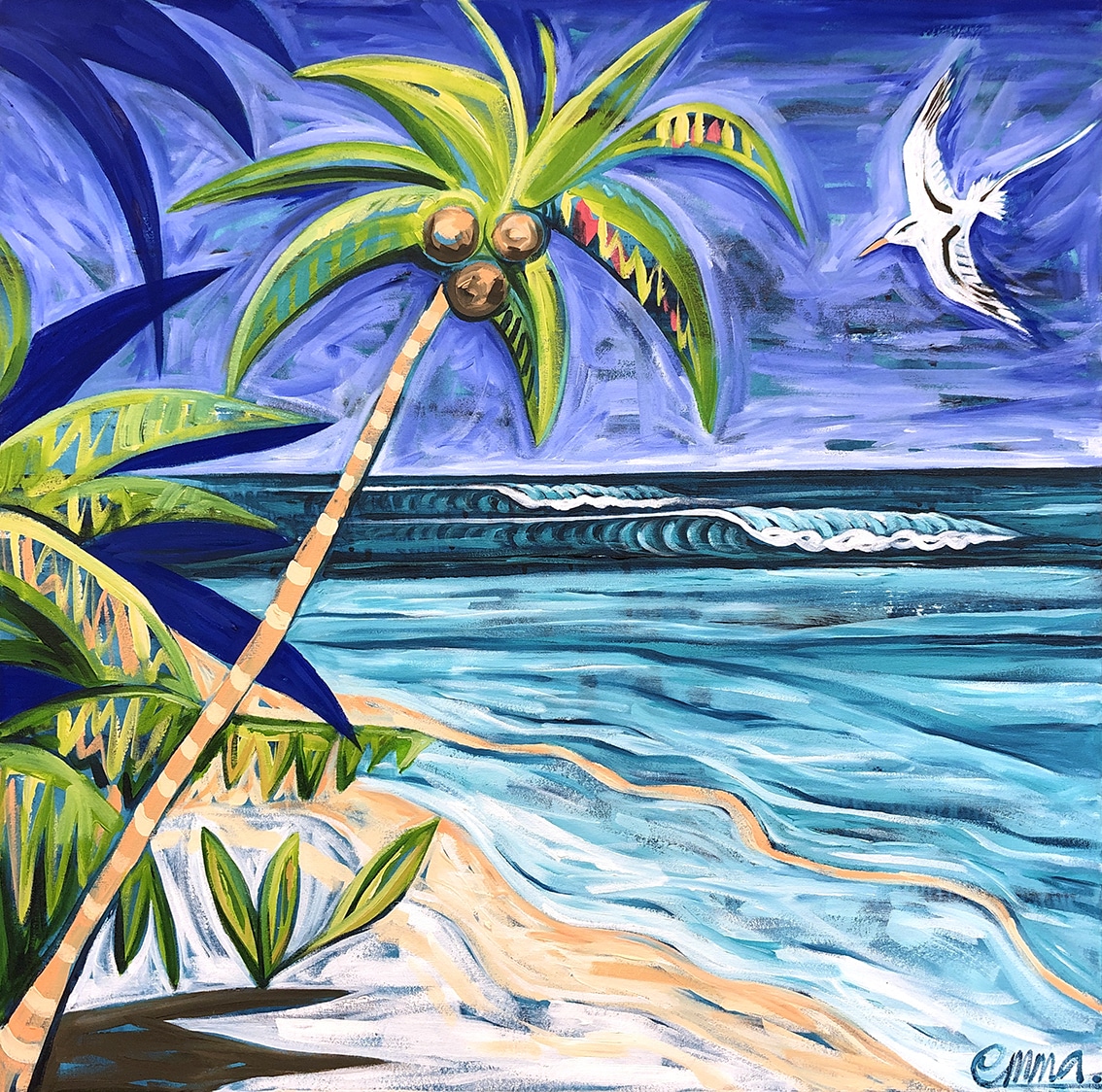 'The Spot' acrylic on canvas 90 x 90cm
Email me at em@emmablyth.com.au if you have any questions.
Cheers! Have a great day 🙂