My NEW artwork for the Peel Health Hub
Yesterday I witnessed the amazing outcome of a determined bunch of people with a common goal.
Youth suicide in our region was a growing epidemic and something had to be done – and they did it!
I attended the opening for our new Peel Health Hub. It's an amazing venture where a group of organisations work together to make a one stop shop for the health needs of young people in the Peel Region.
All made possible by our amazing community coming together with the state and federal government, Lottery West, the Peel Health Foundation, Growing Our South Administration Fund and donations from the community.
Well done to Eleanor Britton, an amazing woman from GP down south who is the driving force behind the Peel Health Hub. I love her goal – 'To help every single person who steps through their doors.'
So proud to create art for it! Such an amazing asset for our city.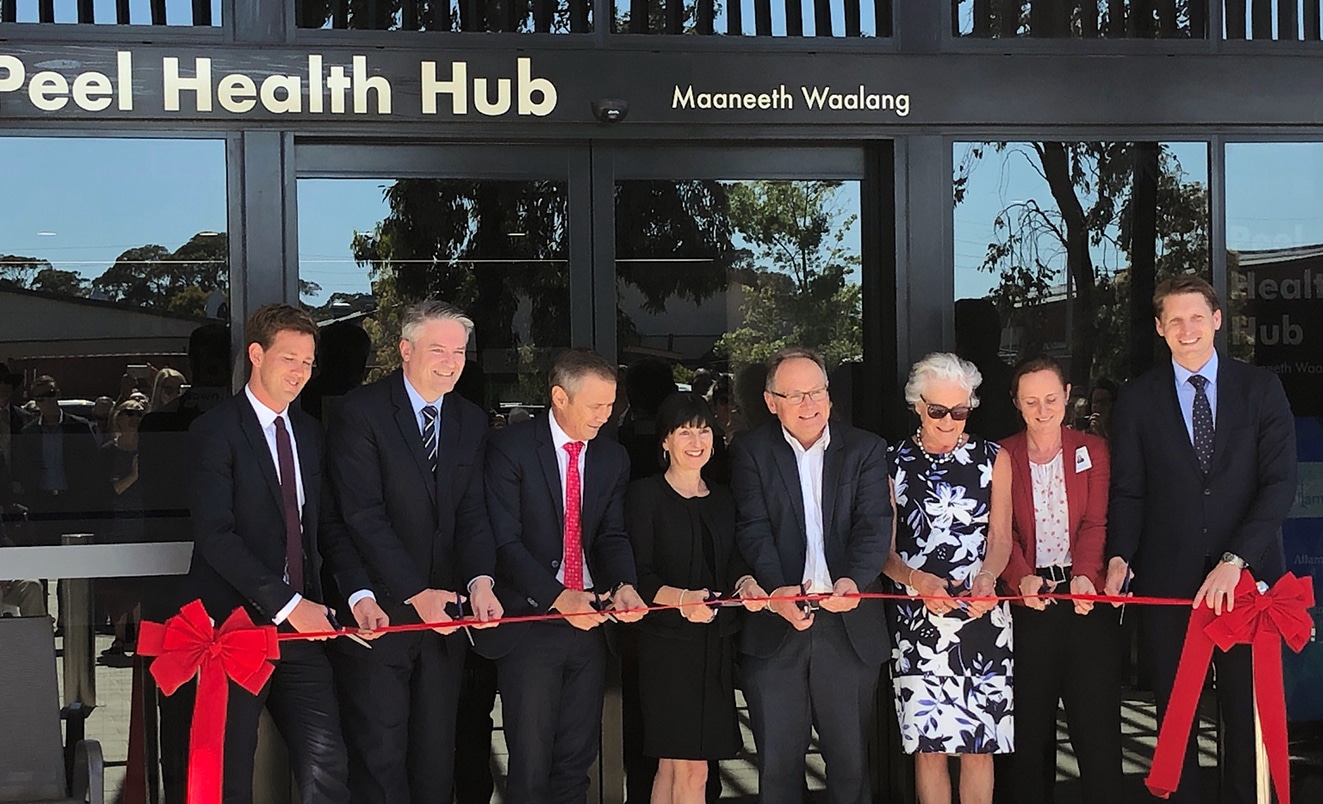 The ribbon cutting – lots of dignitaries with scissors!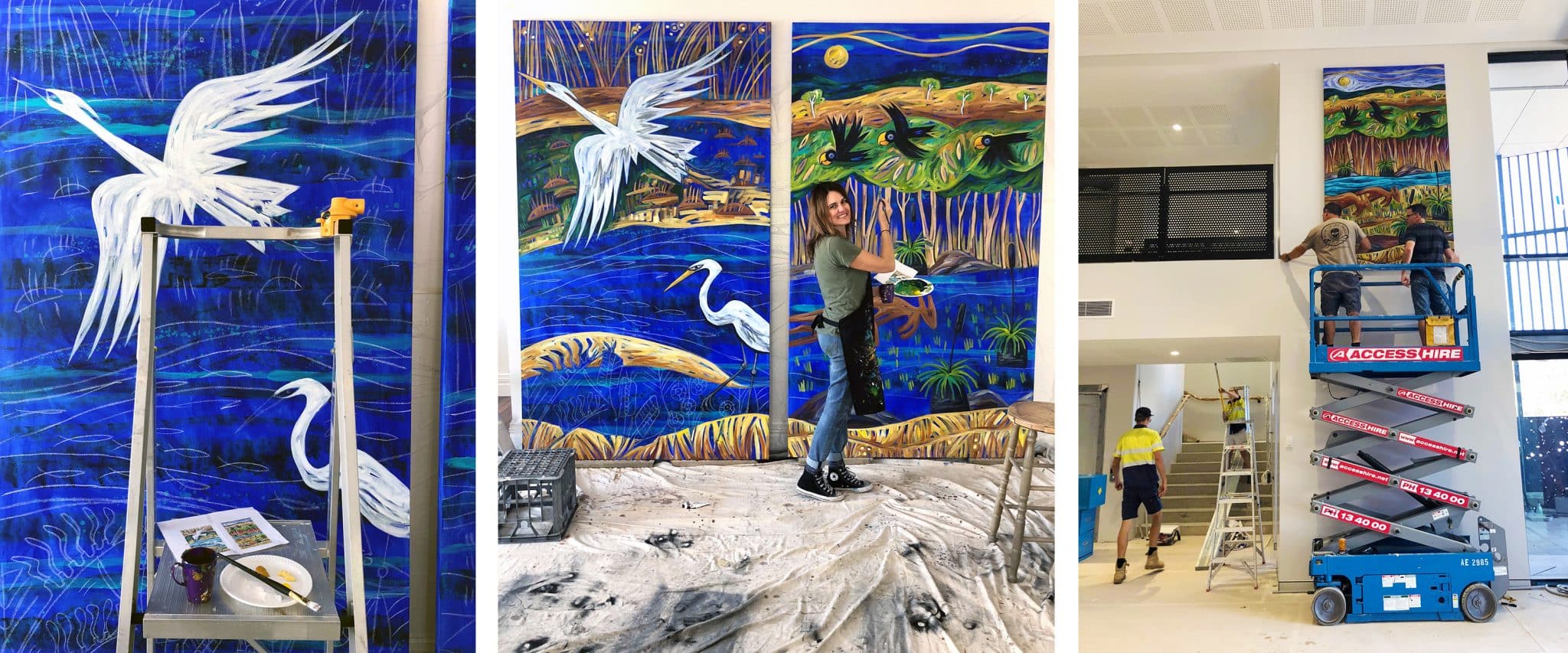 The artwork progress – and hanging in the Hub